WHITE LACE DRESS: You Can Wear That!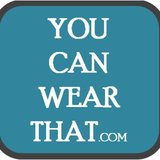 Dress it up any way you want:
- Class it up with raindrop earrings, cut-out gold bracelet, and sexy heels for that I'M-TOO-HOT-TO-HANDLE look.
- OR Go Flirty with turquoise earrings, gold cuff with turquoise accents, coordinating gold clutch, and some matching flats for an I-DON'T-EVEN-KNOW-HOW-CUTE-I-AM look.