Print Ad #63: Zadig et Voltaire Spring 2010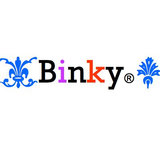 Hi everyone! Tis4tweety has chosen me as winner for the Tom Ford challenge (thank you sweets!) so it's now my turn to pick this week's print ad for you. So exciting!

My obsession for DJ/Producer Mark Ronson has led me to this cool "affordable luxury" brand Zadig Et Voltaire, since he and girlfriend Josephine de la Baume were the faces of their Spring 2010 campaign, coinciding with the brand launching a record label. Ronson's best friend Sean Lennon and his lady love Charlotte Kemp-Muehl also participated in this "Couples In Love" campaign.

So this week, let's go a little French with these fabulous ads, you can choose between one with Mark Ronson & Josephine de la Baume and one with Sean Lennon & Charlotte Kemp-Muehl. Have fun everyone!