In My Closet #3: My Favorite Shoes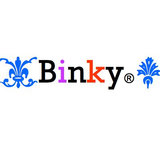 Sorry I'm a little late with this Rinchako!

My favorite shoes in my real life closet are a pair of fuchsia flats I got at this cute little accessories shop "The Little Things She Needs". The pair only costs US$10 and they're too cute! Plus, I can't really wear heels so flats are my best friend.

I couldn't find the same pair here in SS so I used a similar pair that costs a whole lot more. Hey, when in SS, right? ;p This is my look for my favorite pair of fuchsia flats. Hope you like!

Thanks for another great challenge, Rinchako!