SS UncleThomas' NY Fashion Week Bash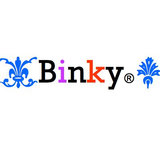 Uncle T, you always know what a girl wants! Who doesn't want to be in the tents during Fashion Week? And who doesn't want to soak up all the beautiful designs that are unveiled this weekend? This is such a fab idea for a party!

I love so many designers this time around... but for this bash I choose Charlotte Ronson's collection as inspiration. Not only is she the sister of Mark Ronson, the man I'm totally obsessed with, but I absolutely love her Spring/Summer 2010 RTW collection. The color palettes she chose, the designs, everything was so... me. I would wear everything in a heartbeat.

So this is my look for the bash, in Charlotte Ronson inspired by her Spring/Summer 2010 RTW collection. My date for this party is of course her super hot brother Mark Ronson ;p

Thanks for such a fun bash, Uncle T!